About project
Our first concept is aimed at developing distinctive brand identities. We carefully craft logos, typography, color palettes, and style guides that reflect our clients' business values and resonate with their target audience.
Our Approach:
Understand the client's brand, their values, and target market
Develop an exclusive logo that represents the brand's uniqueness
Finalize a cohesive color scheme and typography that aligns with the brand's personality
Deliver comprehensive brand style guides for consistent branding across all channels
Concept 2: Marketing Collateral Design
Our second concept revolves around creating visually impactful marketing collateral. We design everything from business cards and brochures to banners, posters, and digital ads, ensuring a cohesive and memorable brand experience across all customer touchpoints.
Our Approach:
Conceptualize the design as per the client's requirements and the brand identity
Create initial drafts and revise based on client feedback
Finalize the design with attention to detail and visual harmony
Provide the designs in all necessary formats and sizes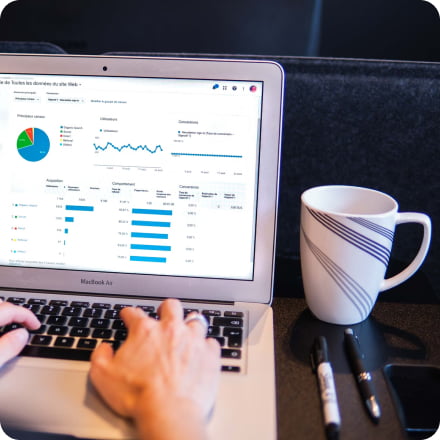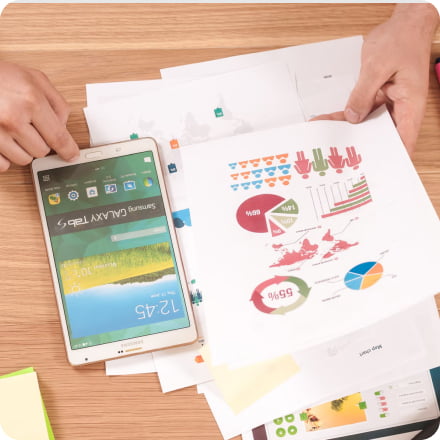 Challenge & Solution
Challenge:
A client, newly launched in the eCommerce industry, approached us with an ill-defined brand identity and nondescript marketing collateral, which caused them to struggle to distinguish themselves from their competitors.
Solution:
Our team at Khan Digital Tech adopted the following measures:
Held in-depth discussions with the client to understand their brand ethos, value proposition, and target audience.
Crafted a distinctive logo and established a vibrant brand color palette, which reflected the brand's unique personality.
Devised a uniform typography to ensure consistency across all marketing platforms.
Simultaneously, we designed attention-grabbing marketing collateral, like product catalogs, digital advertisements, and more, in line with the newly formulated brand identity.
As a result, the client's brand recognition improved significantly, engagement with their marketing collateral increased, leading to higher traffic on their eCommerce platform, and their overall sales grew noticeably.